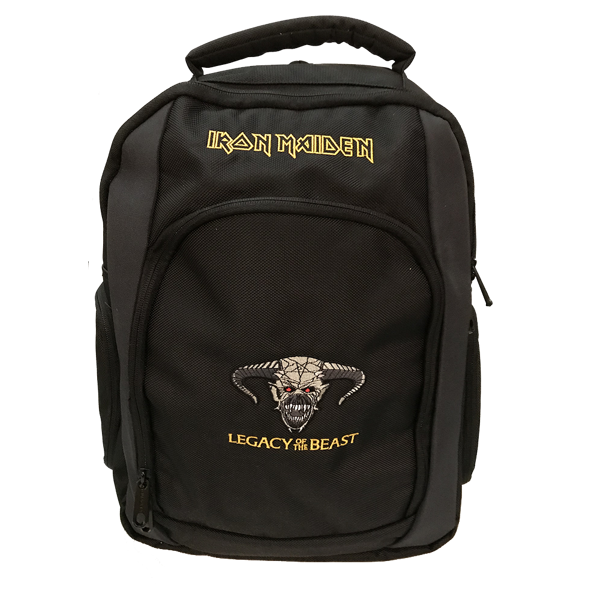 Legacy Rucksack
Join the Fan Club for exclusive discounts
Last order dates for Christmas delivery (recommended but not guaranteed)
For items shipped from the United Kingdom: UK - 13 December, Western Europe, incl Ireland - 10 December, USA & Canada - 6 December, elsewhere - 3 December.
No orders will be shipped from this supplier between Dec 23 and Jan 2, due to xmas holidays.
Quadra Tungsten quality rucksack featuring Legacy Eddie proudly embroidered. Big enough for a laptop and features a bottle holder and headphone cable pouch.