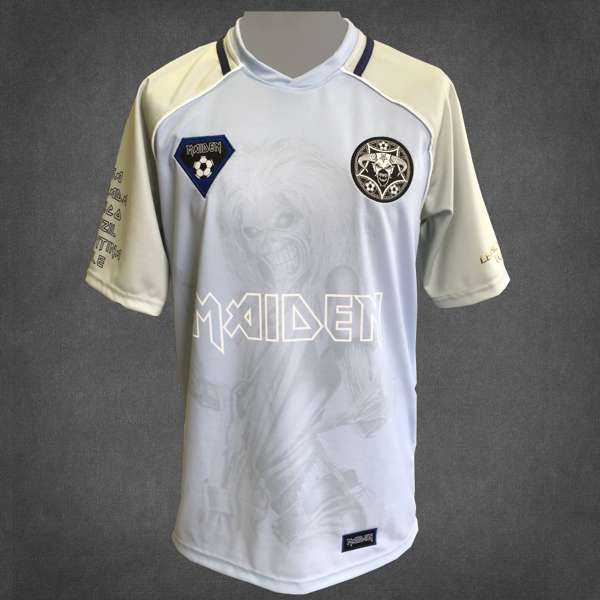 Football Shirt
Join the Fan Club for exclusive discounts
Size Chart
| Size | Chest (+ or - 2cms) |
| --- | --- |
| S | 46cm |
| M | 50cm |
| L | 54cm |
| XL | 60cm |
| 2XL | 62cm |
| 3XL | 64cm |
Sizes are measured across the front from armpit to armpit. Allow + or - 2 centimetre for variation.
Last order dates for Christmas delivery (recommended but not guaranteed)
For items shipped from the United Kingdom: UK - 13 December, Western Europe, incl Ireland - 10 December, USA & Canada - 6 December, elsewhere - 3 December.
No orders will be shipped from this supplier between Dec 23 and Jan 2, due to xmas holidays.
2019 Football Shirt suitably adorned with Maiden stuff! Please note that the personalisation option of the shirt is not available this year.