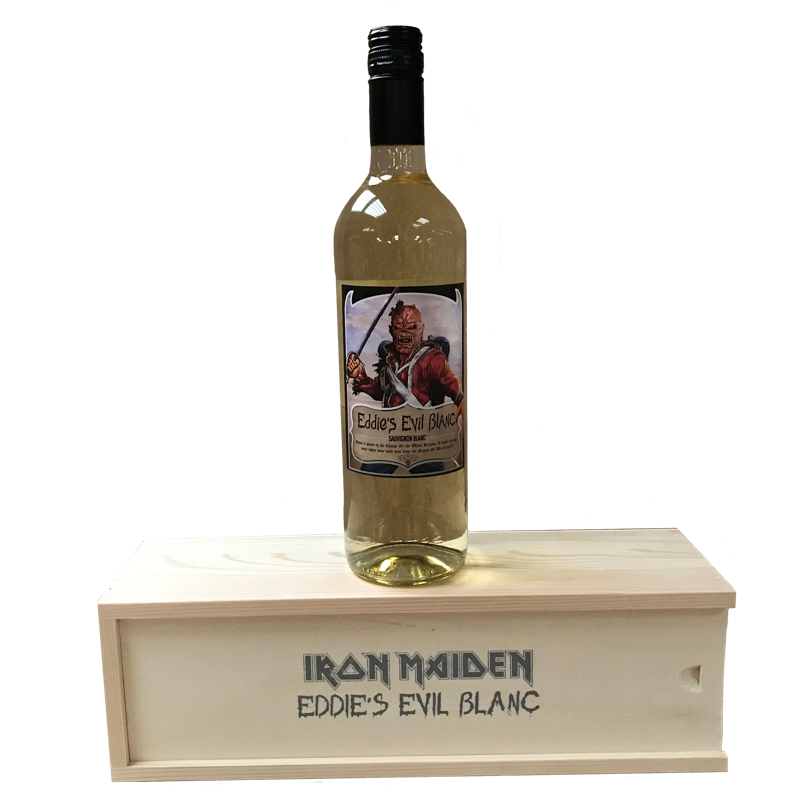 Eddie's Evil Blanc White wine
If you see the SOLD OUT sign - don't worry because we will be adding more stock all the time.
FC Members – Login to see your price
Eddie's Evil Blanc! A fresh and fruity Sauvignon Blanc.
Please note that by purchasing this product you agree that you are over 18 years of age. IMPORTANT NOTE: Due to customs regulations in some countries we are only able to send this product successfully to European Union countries. Therefore if you live outside the European Union and still place an order, we will ship the wine but your order might be held at customs and will possibly incur a duty payment or even be confiscated. Please be aware that this is your responsibility. It is also the customers responsibility to check that the bottle is intact upon arrival before accepting delivery.