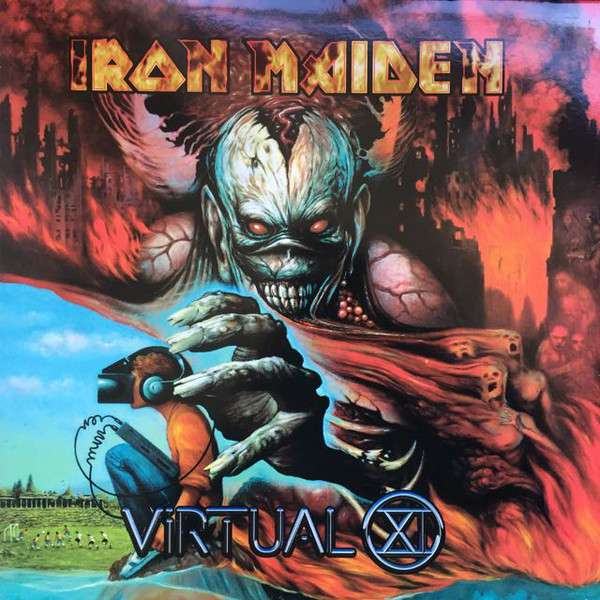 Virtual XI (2015 Remastered Version) [12" VINYL]
Join the Fan Club for exclusive discounts
Last order dates for Christmas delivery (recommended but not guaranteed)
For items shipped from the United Kingdom: UK - 13 December, Western Europe, incl Ireland - 10 December, USA & Canada - 6 December, elsewhere - 3 December.
After these dates, orders will be dispatched but may not arrive on time for Christmas.
2017 UK issue 8-track double LP pressed on 180 gram Heavyweight Vinyl reissued as part of the Complete Albums Collection Sealed gatefold picture sleeve ready to be placed inside the deluxe boxset.
Number of Discs: 2
Format: Vinyl, LP, 33 1/3 RPM, Reissue, Remastered
Label: Parlophone
Barcode: 0190295851996
SIDE A
1. Futureal (2015 Remastered Version)
2. The Angel and the Gambler (2015 Remastered Version)
SIDE B
1. Lightning Strikes Twice (2015 Remastered Version)
2. The Clansman (2015 Remastered Version)
SIDE C
1. When Two Worlds Collide (2015 Remastered Version)
2. The Educated Fool (2015 Remastered Version)
SIDE D
1. Don't Look to the Eyes of a Stranger (2015 Remastered Version)
2. Como Estais Amigos (2015 Remastered Version)