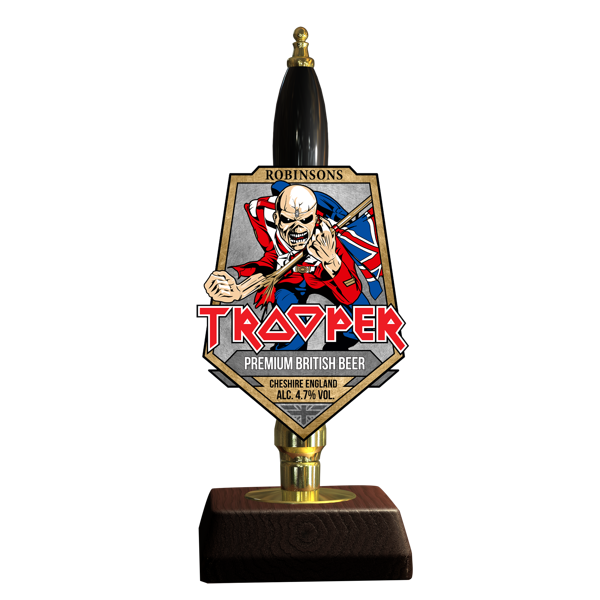 Trooper Pump Clip (plastic)
Pump clip plastic – Genuine Trooper pump clip – Flat plastic version
Join the Fan Club for exclusive discounts
Last order dates for Christmas delivery (recommended but not guaranteed)
For items shipped from the United Kingdom: UK - 13 December, Western Europe, incl Ireland - 10 December, USA & Canada - 6 December, elsewhere - 3 December.
After these dates, orders will be dispatched but may not arrive on time for Christmas.
This is the cheaper pump clip that goes to pubs who have Trooper on temporarily, or that you'll see in places where people keep nicking them! Hang it on the wall or stick it on ya pump!