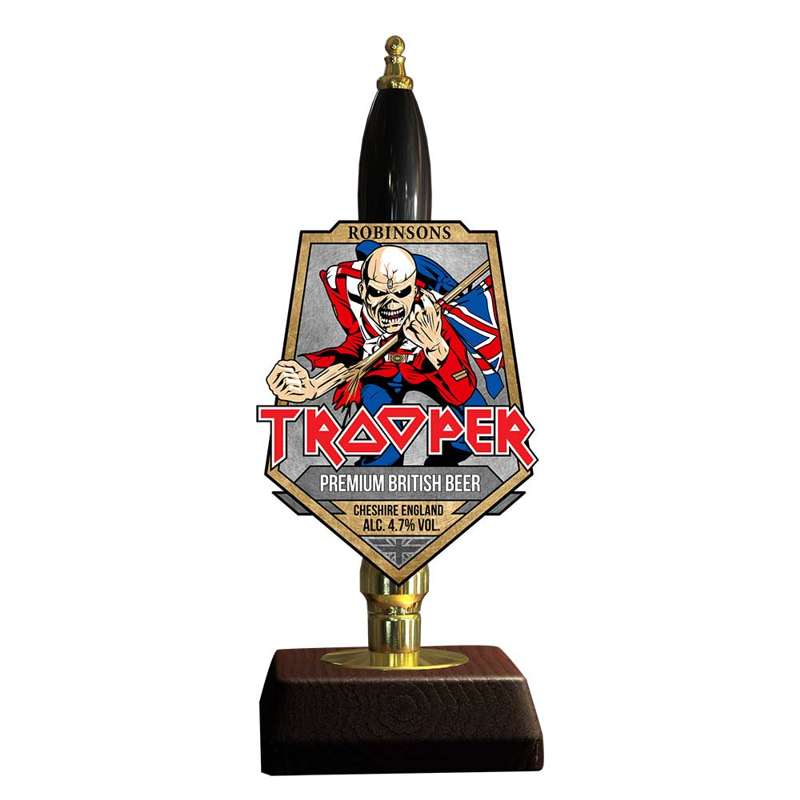 Trooper Pump Clip (enamel)
Enamel – Genuine Trooper pump clip – 3D chunky version.
FC Members – Login to see your price
This is the weighty enamel-coated metal pump clip that pubs get when they keep Trooper on permanently! Hang it on the wall or stick it on ya pump!