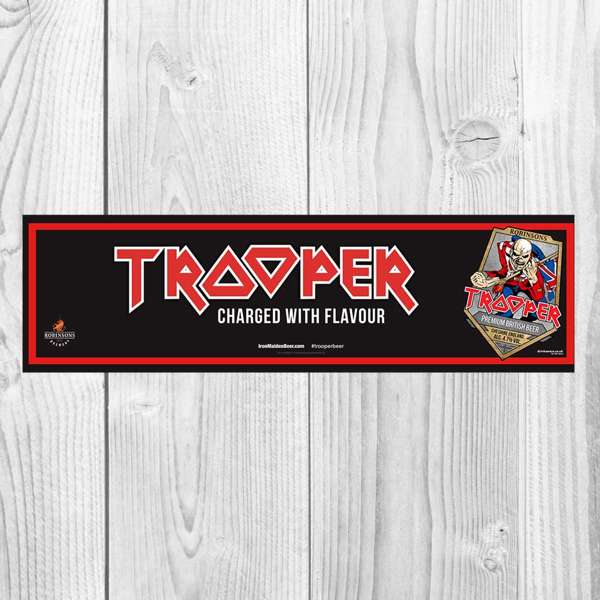 Trooper Bar Runner
90cm x 25cm. Rubber backed.
Join the Fan Club for exclusive discounts
Last order dates for Christmas delivery (recommended but not guaranteed)
For items shipped from the United Kingdom: UK - 13 December, Western Europe, incl Ireland - 10 December, USA & Canada - 6 December, elsewhere - 3 December.
After these dates, orders will be dispatched but may not arrive on time for Christmas.
The perfect addition to any bar. These are the actual bar runners used in pubs selling Trooper Beer