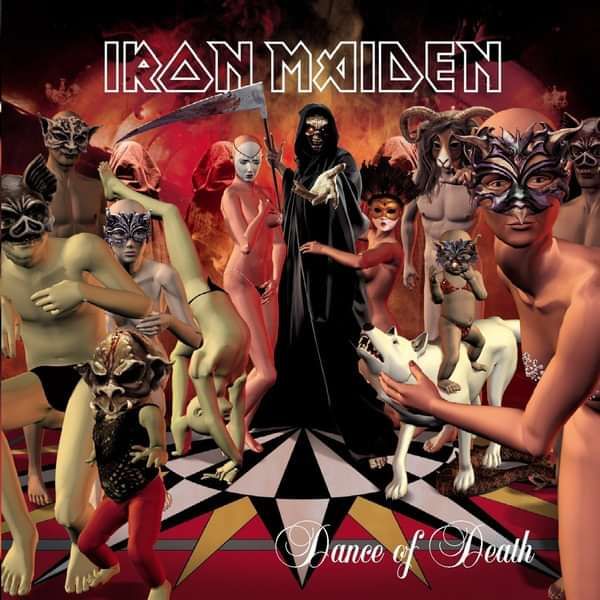 Dance of Death (2015 Remastered Version) [12" VINYL]
Join the Fan Club for exclusive discounts
Last order dates for Christmas delivery (recommended but not guaranteed)
For items shipped from the United Kingdom: UK - 13 December, Western Europe, incl Ireland - 10 December, USA & Canada - 6 December, elsewhere - 3 December.
After these dates, orders will be dispatched but may not arrive on time for Christmas.
2017 UK issue 11-track double LP pressed on 180gram Heavyweight Vinyl reissued as part of the Complete Albums Collection Album includes the singles Wildest Dreams & Rainmaker Sealed gatefold picture sleeve ready to be placed inside the deluxe boxset.
Number of Discs: 2
Format: Vinyl, LP, 33 1/3 RPM, Reissue, Remastered
Label: Parlophone
Barcode: 0190295851965
SIDE A
1. Wildest Dreams (2015 Remastered Version)
2. Rainmaker (2015 Remastered Version)
3. No More Lies (2015 Remastered Version)
SIDE B
1. Montsegur (2015 Remastered Version)
2. Dance of Death (2015 Remastered Version)
3. Gates of Tomorrow (2015 Remastered Version)
SIDE C
1. New Frontier (2015 Remastered Version)
2. Paschendale (2015 Remastered Version)
3. Face in the Sand (2015 Remastered Version)
SIDE D
1. Age of Innocence (2015 Remastered Version)
2. Journeyman (2015 Remastered Version)