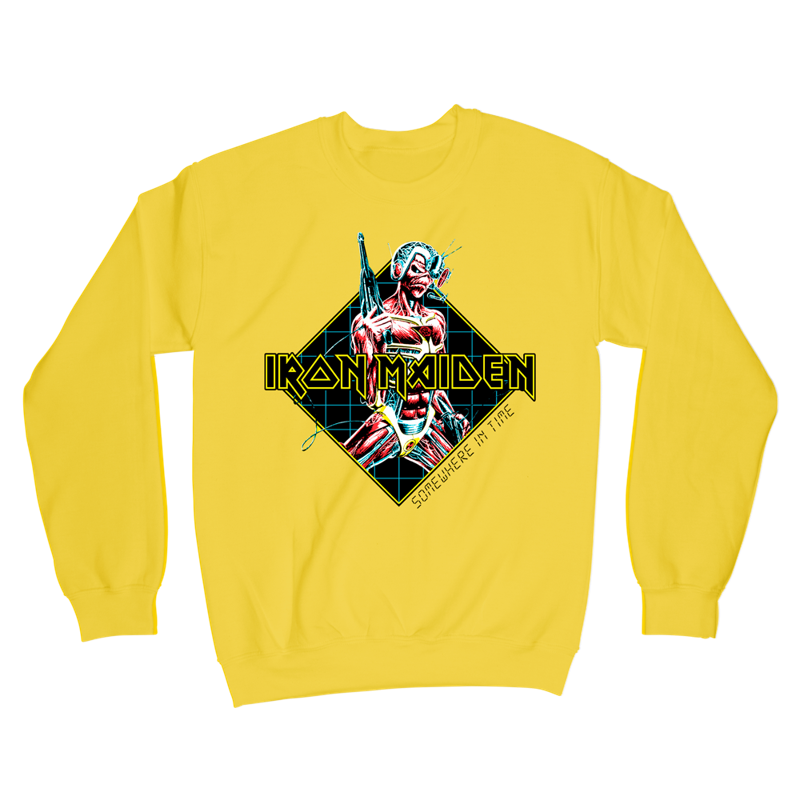 Yellow Cyborg Eddie Somewhere In Time Sweatshirt
FC Members – Login to see your price
Please note that due to stock being moved to another warehouse, orders will be delayed until the 10th June – thank you for your patience during this time.
Something cheerful for 'Cyborg' Monday.... yellow unisex sweatshirt with Somewhere In Time design.
Winter is cold, dark and miserable. This shirt is the opposite!