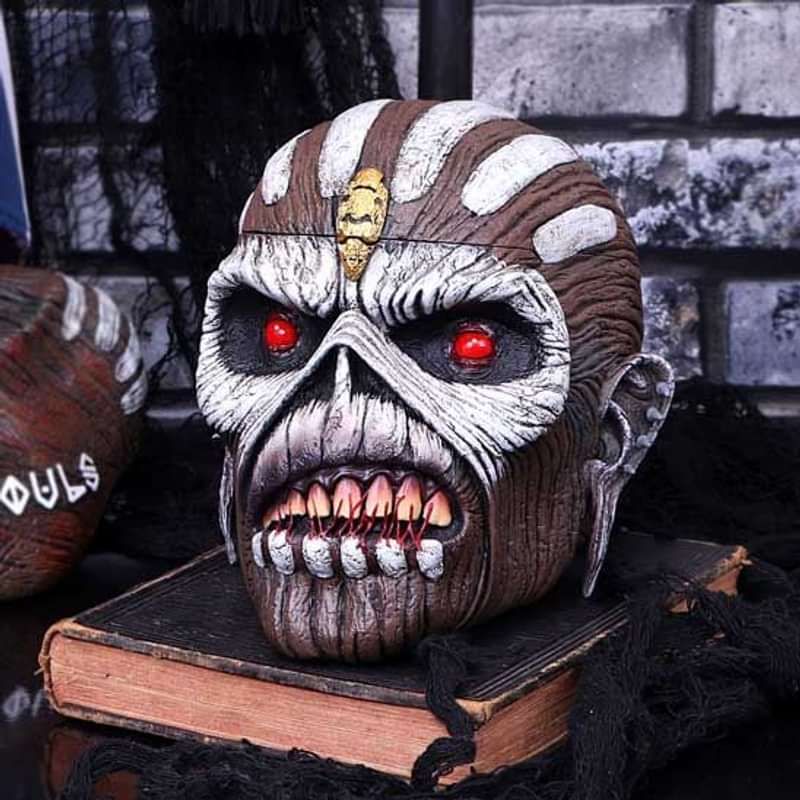 The Book of Souls Head Box
FC Members – Login to see your price
Show your allegiance to the Monsters of Rock, with this electrifying and officially licensed Iron Maiden The Book of Souls Head Box.
The very top of his scalp can be removed for a small storage space, perfect for keeping your most treasured items. The iconic words "The Book of Souls" stretch across the inside.
Cast in high quality resin, and carefully hand painted, the box is 18cm in height.