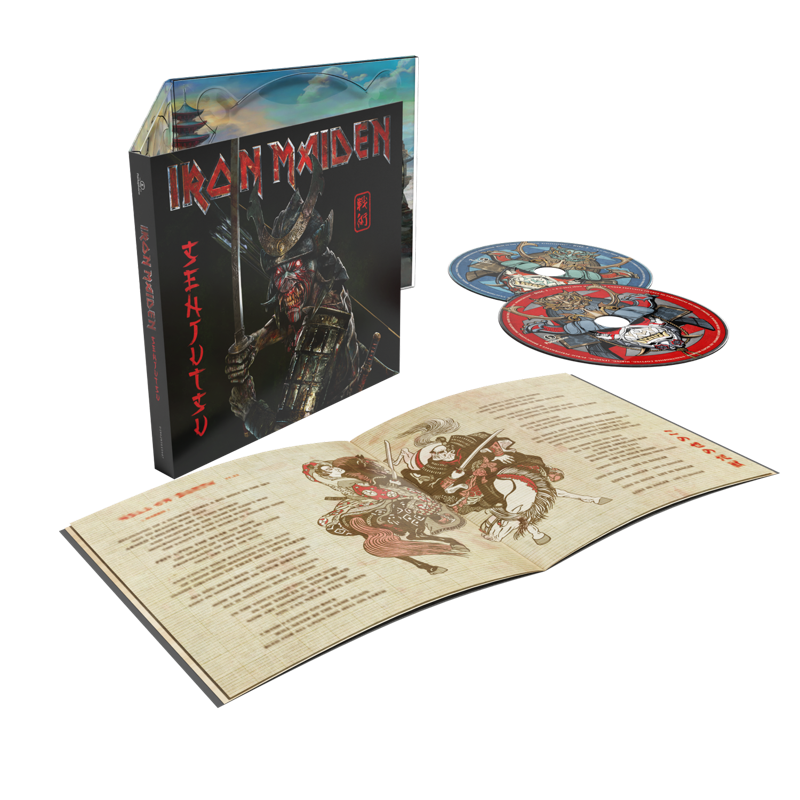 Senjutsu Standard 2CD Edition
FC Members – Login to see your price
Please note that due to stock being moved to another warehouse, orders will be delayed until the 10th June – thank you for your patience during this time.
2CD digipak with 28-page colour booklet.
IRON MAIDEN's 17th studio album Senjutsu comes out on September 3rd. With a running time of just under 82 minutes, it will be a double CD / triple vinyl.
Senjutsu (Smith/Harris) 8:20
Stratego (Gers/Harris) 4:59
The Writing On The Wall (Smith/Dickinson) 6:13
Lost In A Lost World (Harris) 9:31
Days Of Future Past (Smith/Dickinson) 4:03
The Time Machine (Gers/Harris) 7:09
Darkest Hour (Smith/Dickinson) 7:20
Death Of The Celts (Harris) 10:20
The Parchment (Harris) 12:39
Hell On Earth (Harris) 11:19