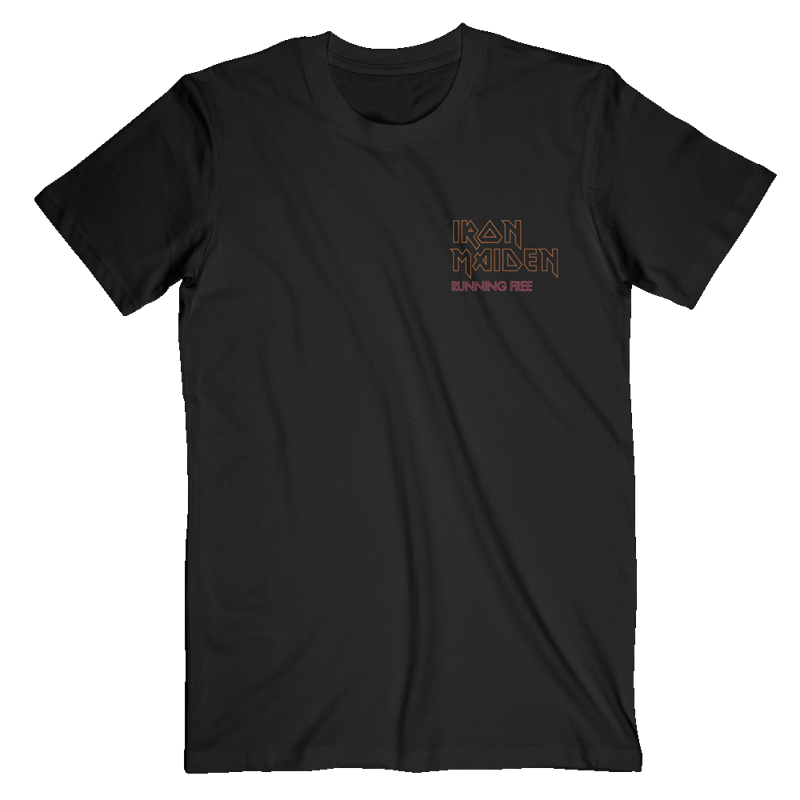 Running Free Tee
FC Members – Login to see your price
"Running Free" is the debut single by Iron Maiden, released on 8 February 1980.
The single's cover art is famously known as the first official appearance of Iron Maiden's mascot, Eddie, although his face is obscured as the band did not want him unveiled until the album's release. Several band names are spray painted on the wall behind the youth in the picture, as well as the word "Hammers", a tribute to West Ham United.
This tee features the Iron Maiden Running Free logo as a front breast print, with the back print being the main single art.
Please note: this item is on preorder and is due to start shipping on the 11th May