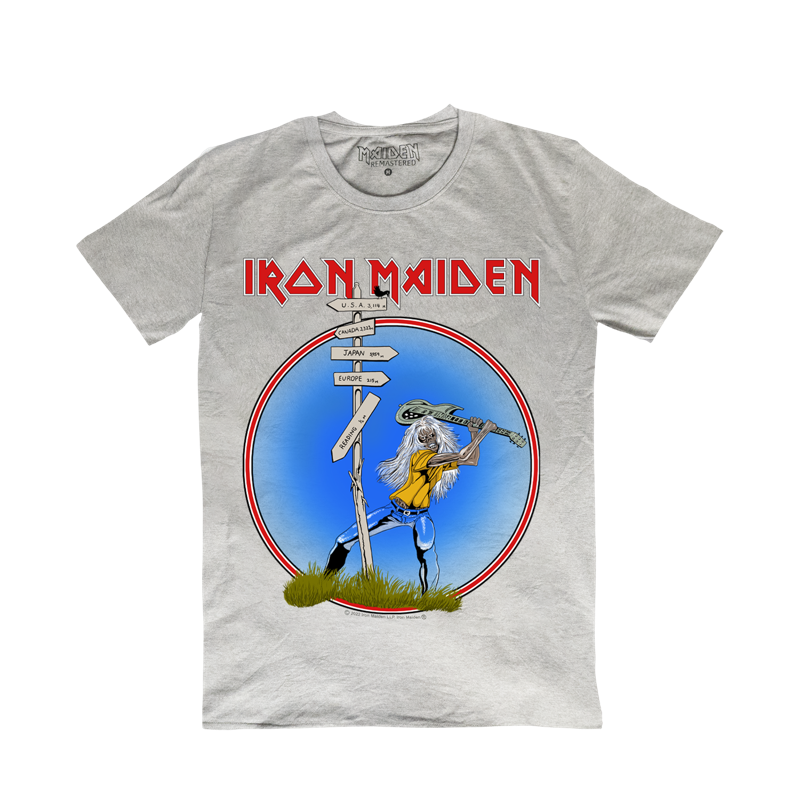 Maiden Remastered The Beast at Reading and the USA
FC Members – Login to see your price
This isn't just a beastly t-shirt. It's a time-capsule from an unforgettable moment in music history. By the time Iron Maiden headlined Reading Festival in 1982 the Number of the Beast had already smashed the the charts, and the boys would soon be back to North America for round two as part of their world-beating, record-breaking Beast on the Road tour: 180 dates, 18 countries, and 40 years later a truly legendary run.
*About Maiden Remastered *
Maiden Remastered is an exclusive collection of custom made, vintage reproduction of classic Iron Maiden Merchandise, giving the highest level of attention to detail to ensure they are as authentic to the original as possible.
*Size Guide * Chest measurement: S 100cm 39in M 104cm 41in L 108cm 43in XL 112cm 44in 2XL 116cm 46in 3XL 120cm 47in
Please note that sometimes the sizes can run slightly on the smaller side, if unsure, we would recommend ordering a larger size.