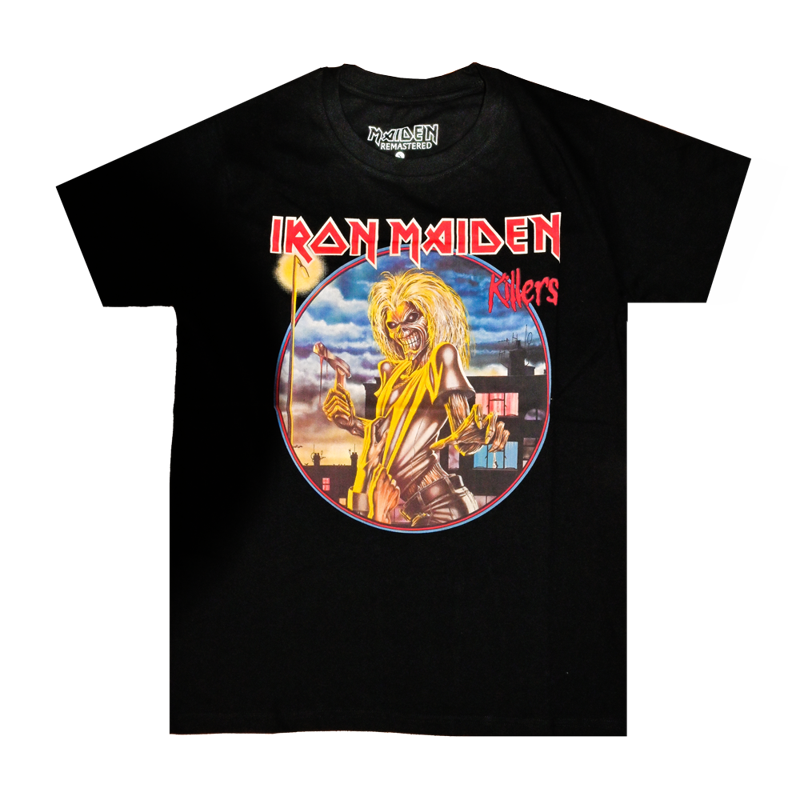 Maiden Remastered Killers Circle '81 World Tour Tee
FC Members – Login to see your price
Please note that due to stock being moved to another warehouse, orders will be delayed until the 10th June – thank you for your patience during this time.
*Killers Circle '81 World Tour Tee * This tee is a recreation of an original tour design from the 1981 Killers World tour, in support of their second album; Killers.
This tour kicked off in February 1981, just a few weeks after the album was released, and took in over 100 shows across Europe, Asia and North America, before ending in November of that year.
*About Maiden Remastered *
Maiden Remastered is an exclusive collection of custom made, vintage reproduction of classic Iron Maiden Merchandise, giving the highest level of attention to detail to ensure they are as authentic to the original as possible.