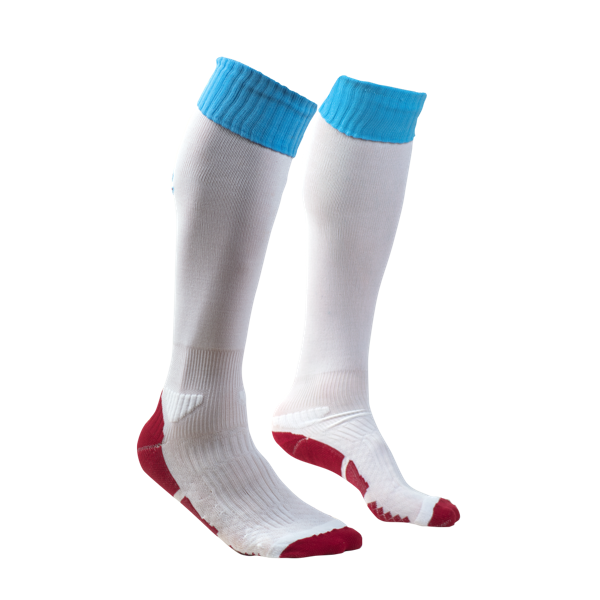 Iron Maiden x West Ham Football Socks
Join the Fan Club for exclusive discounts
Last order dates for Christmas delivery (recommended but not guaranteed)
For items shipped from the United Kingdom: UK - 13 December, Western Europe, incl Ireland - 10 December, USA & Canada - 6 December, elsewhere - 3 December.
After these dates, orders will be dispatched but may not arrive on time for Christmas.
The official Iron Maiden x West Ham collaboration kits have arrived!
These socks are based on the traditional West Ham colours, featuring a blue trim with claret colouring on the feet, as well as featuring the initials WHU and IMFC on each sock.