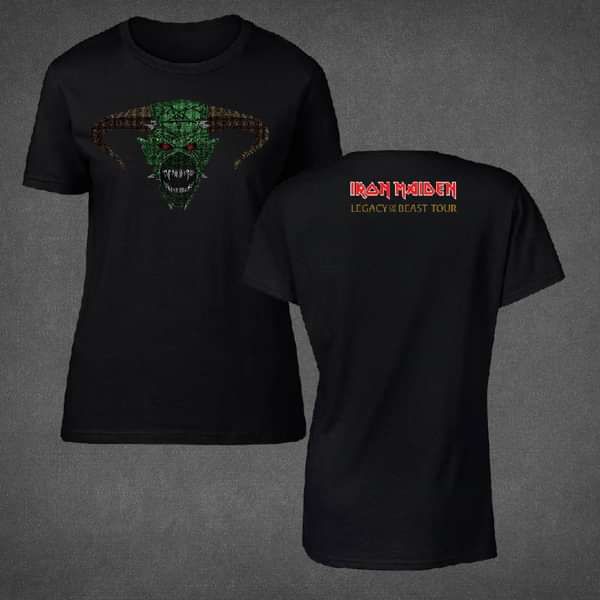 Crystal Women's 2018 Tour T-shirt
Join the Fan Club for exclusive discounts
Last order dates for Christmas delivery (recommended but not guaranteed)
For items shipped from the United Kingdom: UK - 13 December, Western Europe, incl Ireland - 10 December, USA & Canada - 6 December, elsewhere - 3 December.
After these dates, orders will be dispatched but may not arrive on time for Christmas.
Crystal Beast Eddie on a lady-shaped tee. A little bit sparkly but not over the top. The same shirt as we sell on the merch stand at Maiden shows, and at the same price.